You may ask, what are the benefits of having video on your Amazon pages?
Video content allows users to obtain large amounts of information quickly and in a creative way. Investing in video assets can give your company a competitive edge and help them stand out in a crowded marketplace. For shoppers', video content allows them to in vision the product in their own life, understand how it works, and compare it to competitors. The right product video can increase conversion rates by over 80% and overall boost buyer decision.
Videos can live on Amazon in 3 different ways. It is important that you recognize the difference between each location and generate content to fit each page style.
Amazon Product Details Page
The first location an Amazon seller can upload video to is on the product details page. This is the first page that pops up when customers discover your product. This is your opportunity to hook them in with a great first impression and stop the consumer in the scroll.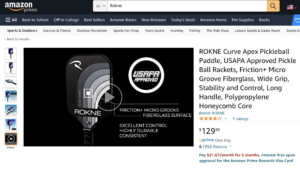 With video content there is no room for interpretation. Video allows you to highlight product features and benefits, showcase different ways the customer can use the product and explain what sets your product apart.
Brand Store on Amazon
The second location videos can be uploaded to is your Amazon storefront. The storefront is a miniature ecommerce store that allows you to create a brand specific shopping experience. This is where you want to sell people on your brand story.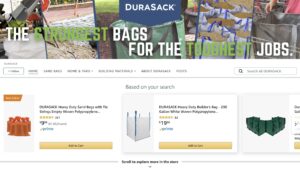 A well generated video on your storefront can increase engagement and keep the customers coming back. For your storefront we recommend lifestyle videos that sell the dream, assembly videos that decrease customer frustration and negative reviews or videos that tell your brand stories.
Search Advertisements on Amazon
The last place that videos can be uploaded on Amazon are to support search advertisements. Search advertisements appear right below sponsored posts on Amazon.com.
Search advertisement videos are where you want to get the most creative and grab the customers attention. This is your opportunity to be seen by a whole new target audience and sell the customer on your product. Have fun with these videos and show off what sets you apart!
How we can help you create a product video
At Bright Lights Media we create the videos that will make you money. Our company offers a variety of packages that will optimize your amazon listings.
We focus on making the production process as seamless as possible for our clients. We take care of everything from creating a product focused shot list, booking models and locations that match your brand identity, editing text graphic call-outs, to exporting the finished video in the correct Amazon formatting.
Book your product shoot today and stand out in the crowd!